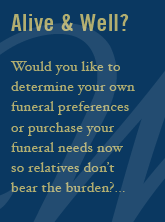 Personalization
Wilbert offers multiple ways to personalize a burial vault or urn vault with words, symbols, and images that speak of a singular spirit. Your loved one had a unique personality. The selections you make for the visitation and service should communicate that singular spirit. These choices ensure your loved one's memory is remembered for generations to come.
The Wright Burial Vault Company, Inc. was established in 1961 by Clifton L. Wright. Over the first few years the business grew, and in 1965 the Wilbert W. Haase Company granted a license to The Wright Burial Vault Company to produce burial vaults under the Wilbert brand name. At that time, the company name changed to Wilbert Vaults of Houston, Inc.
Throughout the years, the company grew in size, reputation, and in the number of burial vaults manufactured. In 1993 Cliff hired his step son-in-law, Jim Henery, as the General Manager; the intent was that he would learn the business and at a later time possibly take over ownership.
In 1996, the ownership of Houston Wilbert was transferred from Cliff Wright to Jim Henery. Since Jim Henery took ownership, Houston Wilbert has nearly doubled in size and scope. Our first Wilbert Way service took place in 1996, and our first grave was dug in 1998. In late 2003, the opportunity to buy the Wilbert license in Corpus Christi became available. Today the Corpus Christi operation has been successfully integrated into the business.
Jay and Brett, the sons of Jim Henery, are now involved in the day-to-day operations of Wilbert Vaults of Houston, bringing the 3rd generation of family into the business.